About Taiba pharma
Taiba pharma is a main medical care promoting, dissemination and retail drug stores bunch in the Sultanate of Oman with territorial tasks and presence; our workplaces in UAE and KSA provide food for nearby and GCC markets. At the territorial level taiba is notable organization in promoting and wholesaler of specialty and uncommon illness meds mostly in the field of hematology and hereditary problems.
In the Sultanate of Oman, our center is forte drug emergency clinic items that fall in the above reach notwithstanding items in other key restorative sections, for example, oncology, endocrinology, cardiology, nephrology, Anti-infectives and so forth Notwithstanding our drug line we do offer item goes for emergency clinic disposables, careful and clinical gadgets, just as lab items, through devoted offices. Our market insight, fruitful organizations and budgetary
quality have empowered us to assume full liability for dealing with our items. Additionally, it has empowered us to seek after an assortment of items that covers the neglected needs of our market.
Our insight interfaces your items to benefit. Our ability and information fills positive market change. Our client relationship is our upper hand.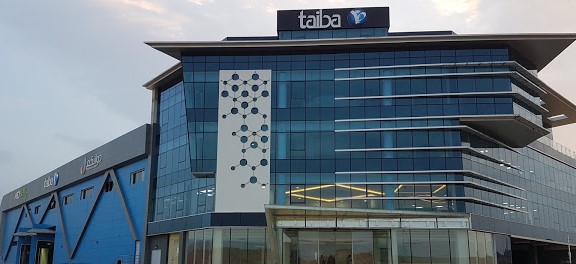 Vision and Mission
Vision
To be the main medical services advertising; appropriation and retail drug stores bunch in the Sultanate of Oman.
Mission
Improving Quality of Life of Patients by Providing High Quality and Innovative Products through Healthcare Organizations.
Qualities
Vital Discipline
Taiba pharma has an unmistakable long haul vision; we are continually pursuing key objectives and are result driven. taiba receives an open to change reasoning; we change difficulties into circumstances and achievements. Furthermore, we interpret our accomplices mastery and examples of overcoming adversity into our own, as we adjust a Glo-calisation system ie. We think internationally and act locally.
Our People
Our kin are our primary resources, we put stock in persistent Professional Development and Team work. Our aggregate encounters associate your items to benefit. Our mastery and information fills positive market change. Our client relationship is our upper hand.
History and Background
Taiba pharma is one of the main medical care conveyance and promoting organizations, with head office in Muscat – Sultanate of Oman. taiba began as retail drug store 1980 in Muscat. Inside not many years taiba extended and opened more branches and before the finish of 1989 our retail branches arrived at nine outlets. Another time for our organization started in mid 1990s, when the organization went into a few hierarchical rebuilding The new administration of taiba enhanced the business into two new fragments the Hospital basic consideration division and the Consumer care division.
The emergency clinic and institutional division is our center business inside the previous 10 years we figured out how to be one of the main item and specialist co-op in this line, we are getting a charge out of an exceptionally solid bind with our client, and we have set up the accompanying area to serve them; The Therapeutics division, Medical framework Division, Diagnostics and Radio-drug Division, and clinical consumable Division.
Deals and Marketing
Deals and showcasing exercises are acted in a joint effort with our standards or through direct special exercises of our item experts, their exercises may include:
Direct showcasing through our group of Product Specialists.Organizing classes and conferencesSupporting medical services experts to go to public and global workshops or conferences.Conducting dispatching efforts and follow upsSending logical updates to clients electronically.Selecting KOL to partake in provincial warning boards.Collaborating with administrators to make mindfulness on disease.Lobbying for backing gatherings to help malady mindfulness and medication use.Supporting specialists and medical services suppliers by giving required trainings
Administrative and Pharmacovigilance
Our group of expert drug specialists perform day by day exercises identified with administrative and unfriendly occasion detailing their obligations include: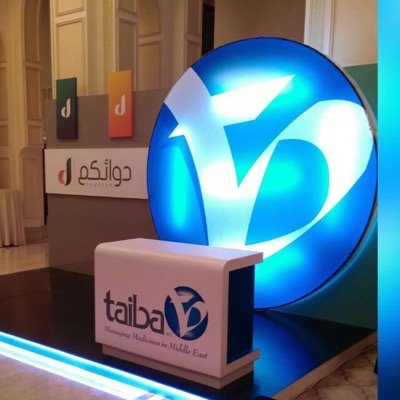 Administrative Duties:Liaise with the MOH chiefs in enlistment of Mother Company.Product registrationDossier arrangement and modificationsFollow up on enrollment, variety… etc.2. Pharmaco-vigilanceFollowing provincial wellbeing authority's guidelines in checking the consistence of security and viability of promoted and appropriated productsFilling ADR reportsInforming the principlesRevert back to the concerned Health specialists with the input from the mother organization.
Coordinations, Warehousing and Distribution
Legitimate coordination and collaboration is basic to guarantee our achievement in conveying the duties of coordinations, warehousing and dispersion. Exercises include:
Legitimate observing, guaging and requesting of stocksLarge distribution centers with the ability to deal with mass quantities.Dossier arrangement and modificationsRoom temperature putting away (cooled with 15-25°C)Cold Storage (2-8°C)
Conveyance vans and abilities to ship items under previously mentioned classifications to guarantee that the items are gotten, put away, moved and provided to the clients at the suggested stockpiling conditions.
Quality Management System
taiba quality strategy is to accomplish continued, gainful development by giving items and administrations which reliably fulfill the requirements and desires for its clients.
This degree of value is accomplished through appropriation of an arrangement of strategies that mirror the fitness of the Company to existing clients, expected clients, and autonomous reviewing specialists.